Beat Bikes: Our New Line of Promotional Vehicles

How Can I Hire Beat Bikes for Advertising?
Check out our latest Beat Bikes! Rickshaws recently added a new line of promotional vehicles called Beat Bikes. Our new pedicabs come decked out in a mobile DJ rig and personal disc jockey,  and if you wish you may supply your own DJ. The pedicab also simultaneously generates it's own environmentally friendly power source. It also comes with a professionally crafted DJ mixing desk as well as magnificently crisp 800 watt speakers for amazing audio sounds. If you wish, you can provide your own DJ or we can save you the energy and supply one for you. Setting up beat bikes on the street takes no more than five minutes, therefore saving you valuable time. And last but not least, our units can be fully branded with your desired advertising message which makes it ideal for experimental campaigns  on street promotions.    
So to recap, here is what you would get out of our Beat Bikes promotional vehicles:
– Our set up takes minutes, therefore saving you valuable time. 
– A Beat Bike comes decked out in a mobile DJ rig, personal disc jockey, and 800 watt speakers.
– Enjoy a unique attention-grabbing form of street advertising 
Where can I get more information on Rickshaw.ie Mobile Billboards?
Rickshaws.ie is excited to help you get your message out on the streets. For more information on Beat Bikes, Rickshaws, Mobile Billboards, and more, email Killian@dovetail-consultancy.com.
Recent News & Case Studies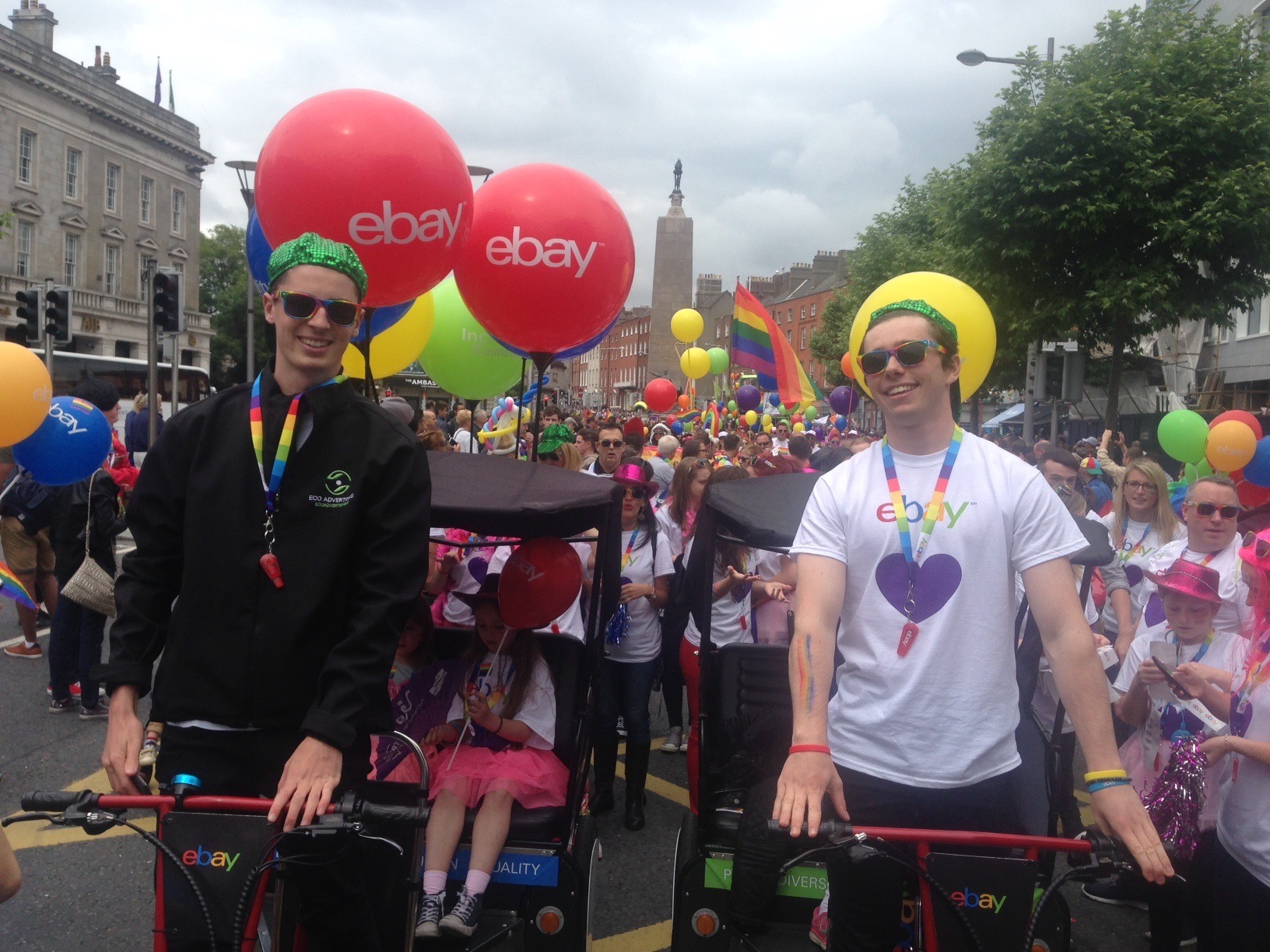 One of the most celebrated events of the year...
Read More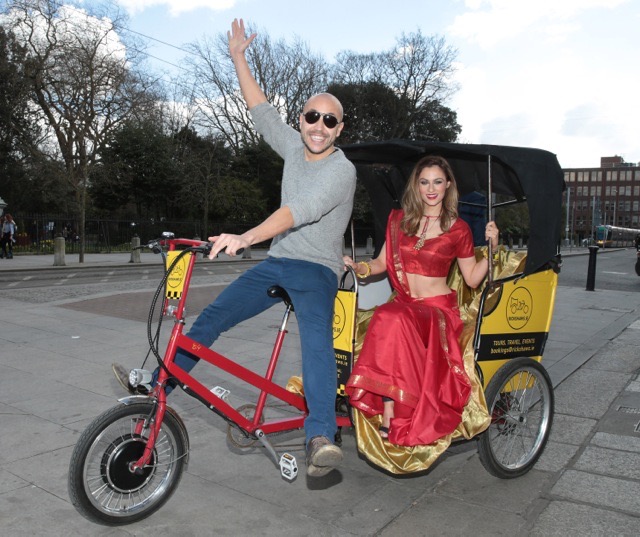 Madeline Mulqueen strolls around Dublin in Eco-Friendly Promotional Vehicles:...
Read More