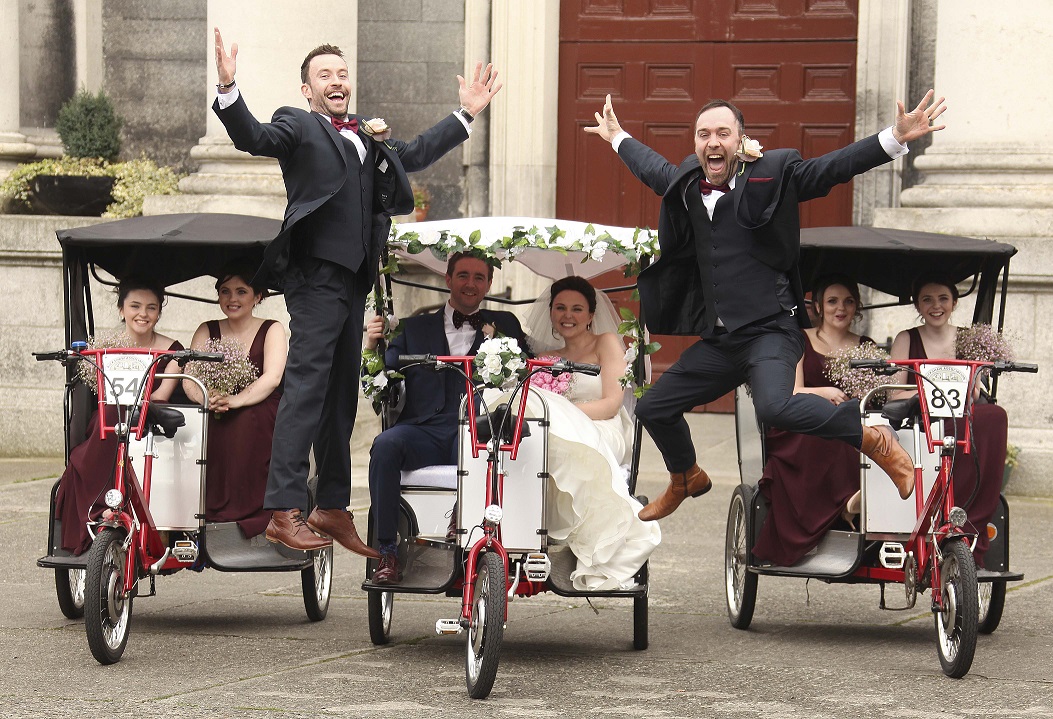 Get me to the church on time
We are now offering an eco-friendly wedding transport option. Pedicabs can make your special day fun and memorable with our unique transport for bridal parties.
Eye-catching Pedicabs
Stand out from the rest with an Pedicab on your wedding day. Who needs limousines when you can have a custom-decorated, eye-catching eco cab? We will get you to the church on time. All of our drivers are fully trained in safety and professionalism. Our Pedicabs are lean, clean and green.
Photo opportunity
Along with this our Pedicabs are eye-catching and fun. They will make for a great photo opportunity on your special day. We can offer transport options from ceremony to reception. Our swift Pedicab transport is a lifesaver for brides, mother-of-the-bride and bridesmaids wearing uncomfortable high heels. Our Pedicabs can also be trimmed with the bridal party colours. Match your eco transport to your wedding party colours. Floral decorations can also be arranged to enhance your transportation. We can also supply in-cab cushions and blankets. These will match your bridal party colours for a more comfortable and stylish trip to your ceremony or reception.
Floral themes
Rickshaws.ie will also work in consultation with your florist to keep a consistent wedding party theme. Our Pedicabs can be braided with your chosen blooms. Call us now for a consultation on how to beautify your wedding day transport with a stylish eco friendly transport option. Ian and Eva, pictured, enjoyed eco transport on their wedding day in Dublin recently. Their large wedding party made the journey from ceremony to reception in stylish, floral-trimmed Pedicabs. Contact us now to discuss all your wedding day eco transport requirements.