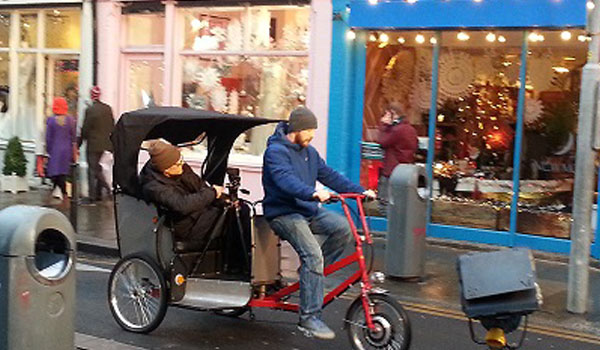 Rickshaws provide a cost-effective and unusual platform for eye-level filming.
At Rickshaws.ie we were involved in an interesting little project in December. It turns out that our rickshaws are ideal for filming on the move. Our rickshaws enabled the shooting of the AIB Christmas advert.  Our rickshaws offer the perfect mobile platform for filming.
The battery-operated bikes provide a smooth mobile base to shoot video footage.
So for a cost-effective mobile video or film production platform, get in touch with us now.