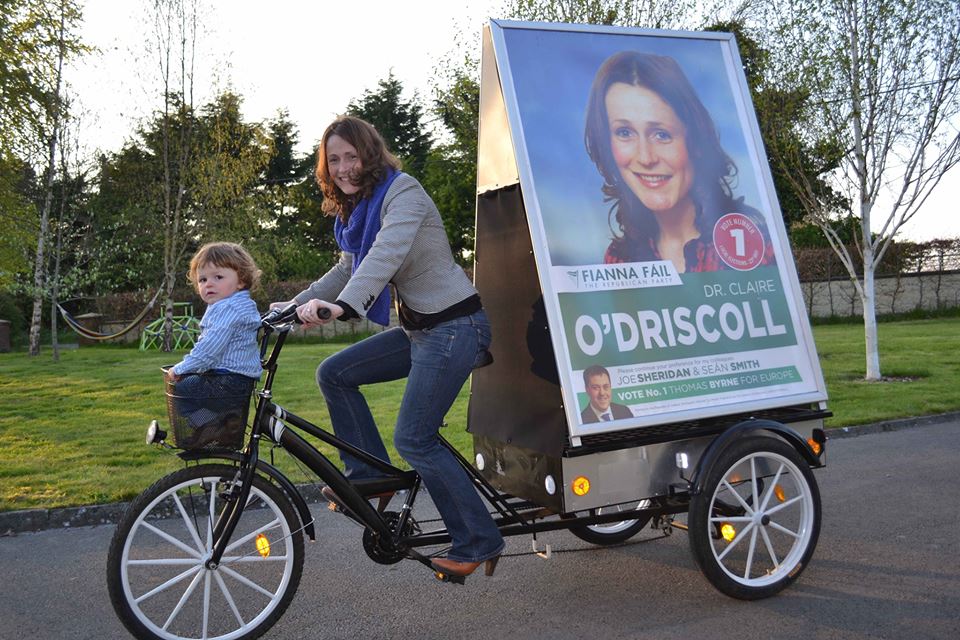 Local election canvassing
Election advertising ideas – Claire O'Driscoll has our vote!
Its all go around the country with all the local candidates canvassing, looking for our votes. Dr. Clare O'Driscoll a Fianna Fail candidate decided to ditch the car and opted for one of our Mobile Billboard bikes to engage with her local constituents. Our Mobile Billboards are an Eco friendly form of transportation and advertisements that allows Claire to be more approachable and is giving her a stand out alternative marketing presence on the ground.
We look forward to bringing you future election advertising ideas.
Drop us a line if you are considering Mobile Billboard Bikes as an alternative advertising vehicle, with Zero emissions.