Rickshaw Hire – Advertising
Looking to Hire a Rickshaw for Advertising?
Use rickshaws to advertise your message and brand nationwide. Rickshaws are a great fit for promotions and events.
Features:
Nationwide ambient advertising opportunity 24/7
In-cab audio advertising
GPS tracking and visibility available
Direct customer targeting with hand-outs and samples
Ideal for launch events and promotions
We currently have 50 rickshaws available for match days and events, and can operate in 32 counties. Our rickshaws also convert to billboards and cargo boxes for sampling. In addition, we create bespoke eye-catching promotions for your product. In conclusion, a convoy of our rickshaws will advertise anything from soft drinks to health insurance.
Also, check out eco advertising for Eco Cab Hire & Rickshaw Hire.
Where can I get more information on Rickshaw.ie Mobile Billboards?
In addition to answering any questions you may have, Rickshaws.ie is excited to help you get your message out on the streets. While many forms of advertising can get your message out there, you won't find a better or more eco friendly than Rickshaws.ie. For more information, email Killian@dovetail-consultancy.com.
Recent News & Case Studies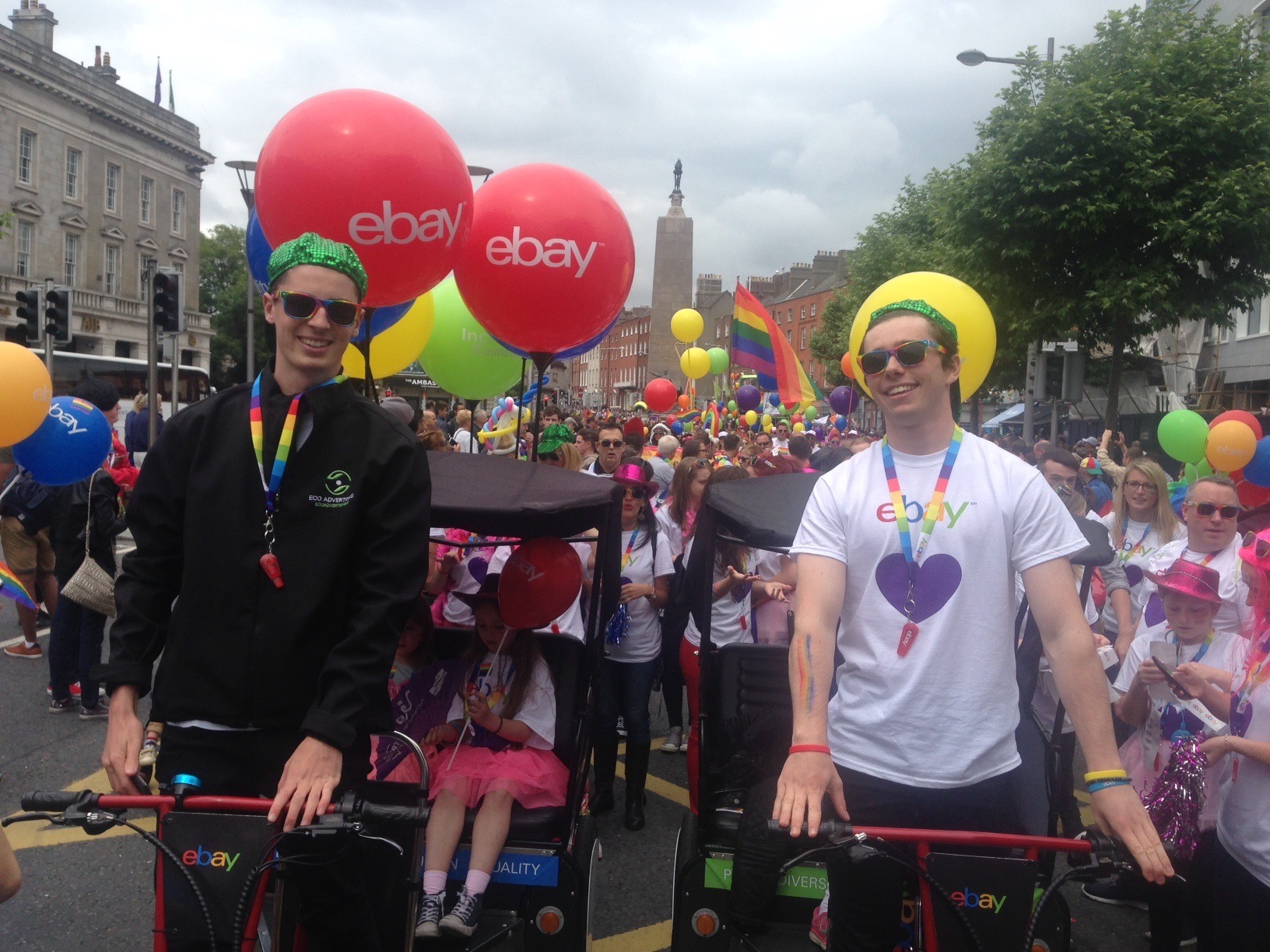 One of the most celebrated events of the year...
Read More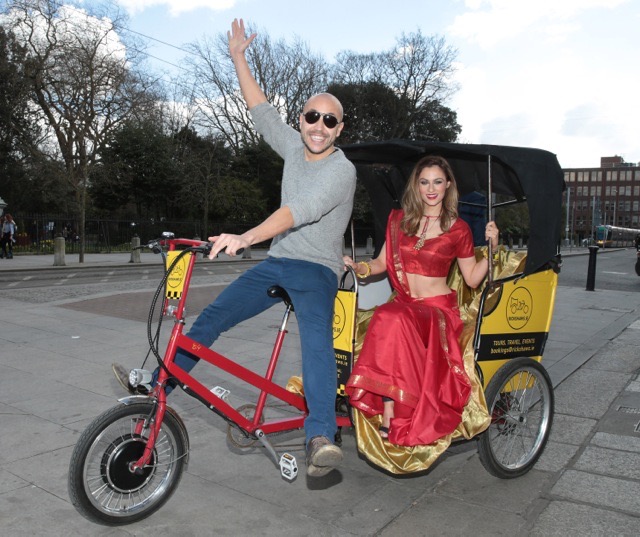 Madeline Mulqueen strolls around Dublin in Eco-Friendly Promotional Vehicles:...
Read More