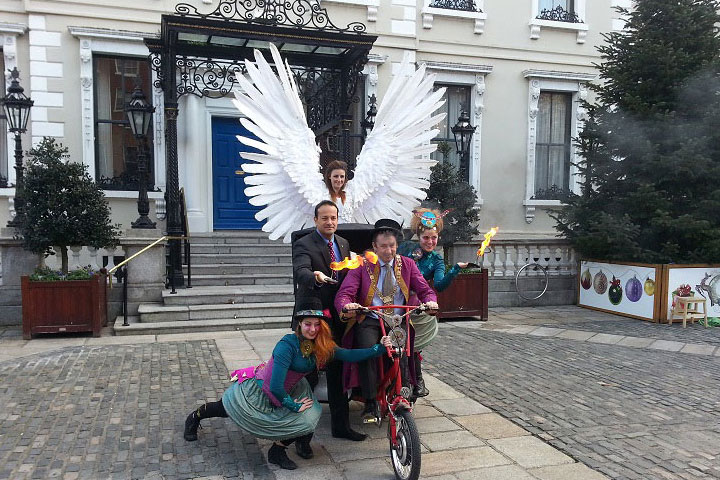 The Gathering came to an end on New Year's Eve in Dublin. The successful tourism initiative finished in a blaze of glory. A convoy of rickshaws shuttled VIPs through the centre as part of the Parade of Light. The rickshaw convoy began at the Mansion House on Dawson Street.
Leading the rickshaw convoy were Minister for Transport Leo Varadkar and Lord Mayor Oisin Quinn. The excited throngs watching the Parade of Light enjoyed the novelty of street level eco-friendly transport.
The parade marked the end of the Gathering as it wound through the city centre. The rickshaw convoy was a key element in the Parade of Light which brought the Gathering to a close.