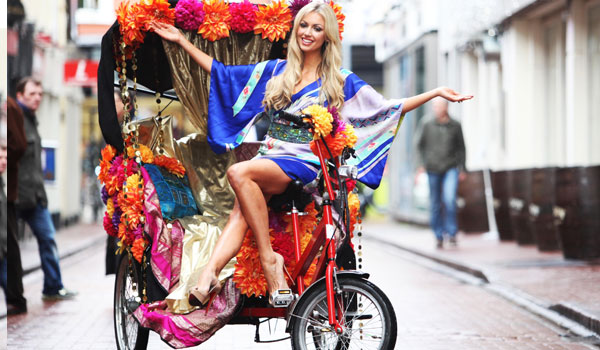 Rickshaws.ie is a  lean, clean, green advertising machine. At Rickshaws.ie we can give your brand wheels.
We deliver nationwide ground level brand activation through eco friendly urban transport. Our enviro-friendly urban vehicles deliver onstreet transportainment and offer eye level engagement for your brand.
Use our pedal power to put your brand in front of thousands of potential customers through rickshaw advertising. Get in touch now to discuss your ground activation needs for your upcoming promotional event or launch. We also offer brand sampling and in-cab audio advertising.